Theatre Cleaning Services Toronto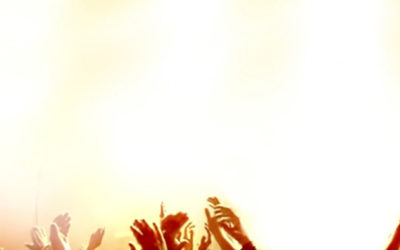 Performing Arts Theatres
Music Arts Theatres
Ballet Theatres
Movie Theatres
Spot cleaning is sufficient throughout the day, but deep cleaning is required each and every night after theatre goers have left for the evening. From the moment a customer enters your theatre it is evident how effective your cleaning is. Our goal at Golden Lion is to keep your theatre smelling fresh and clean, as it is noticeable
upon entering a theatre how effective the cleaning is. We thoroughly address all messes and spills on the floor, and any trash and food accumulated under theatre seats. Don't forget all those fixtures in your theatre, we will keep those gleaming and dust-free! Your bathrooms will be fresh and sparkling clean, and your lobby will be bright and beautiful from our thorough cleaning services with top of the line cleaning products with full of ingredients. Our services include but are not limited to the tasks outlined below.
Sanitization of all washrooms
Carpet and upholstery cleaning
Re-stocking of all washroom supplies
Thorough cleaning of entrance and lobby areas
Thorough cleaning of theatre floors
Trash removal under theater seating
Dusting light fixtures, furniture, and ceiling fans
Disinfection of high touch surfaces such as walls, counters seat and door handles
Sanitation and disinfection of all service areas and food counters
We all love to see movies in the weekend. After the whole week's work, we enjoy watching movies, go to theatres etc. with our family, friends or colleagues and enjoy some tasty food in the restaurant. We go to the theatre to enjoy plays but one thing that really bothers is the trash that we find here and there inside the theatre. It is seen really bad if the trash is over the seat, under the seat or the place you're going to sit is covered with wasted food. And to solve your problem, we are here to provide you with the perfect theatre cleaning services you can find. From corner to corner, we clean with great efficiency that is why we believe we are the no. 1 theatre cleaning services.
Gets The Superfluous Theatre Cleaning Services?
Though the spot cleaning is quite sufficient over the entire day, deep cleaning is needed each day and every night after any show is over. From the time a customer enters the theatre, it becomes evident with how much effect your theatre is cleaned. As we are the best theatre cleaning services you can find around, we make sure that your theatre is smelling fresh and it is absolutely clean and it is noticeable also. We provide the finest cleaning services with the use of the best cleaning materials so that your theatre is perfectly clean from every corner.
We Cover a Wide Range of Theatres
We cover a various range of theatres when it comes to cleaning. Our range includes performing arts theatre, music arts theatre, ballet theatre, movie theatre etc. with the use of the perfect equipment, we make sure that from the bottom of every seat to the top of the theatre is perfectly cleaned. We thoroughly address each and every mess and spills on the theatre floor, any trash or food spills under the seats. We also clean those fixtures on the walls and make sure that they are shining nice and bright. Your bathroom will be nice and fresh and will be spark once after our cleaning is done.
We offer you best-priced services
We just not offer you the perfect services but also, we provide you the service under best price range. Our services are provided under the economic cost that you won't find on the market. Our great range of service includes sanitization of all washrooms, carpet cleaning, thorough cleaning of the entrance and lobby areas, trash removal from under the seats etc.
We cover the following areas:
Toronto, Vaughan, Mississauga, Brampton, Markham, and Thorn Hill, Oakville, Woodbridge, Scarborough, North York, East York, Etobicoke, Maple, Richmond Hill, Burlington, Ajax, and Pickering.