Fitness Studio Cleaning Services Toronto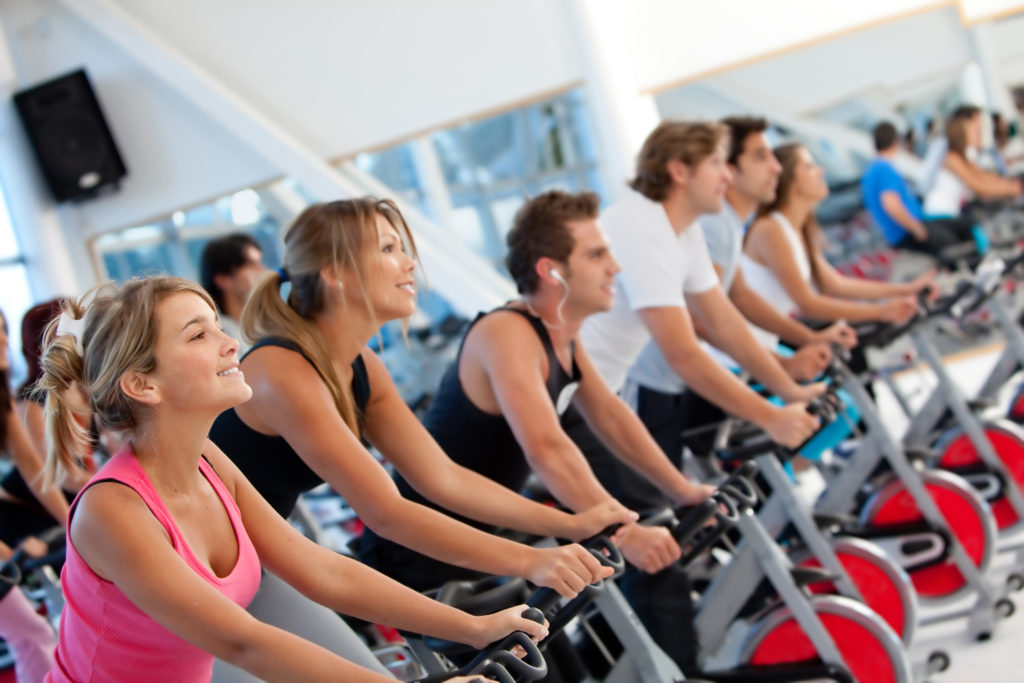 Martial arts and Boxing gyms
Boot camp studios
Gym, yoga and Pilates studios
Health and care facilities
Imagine working out, healing your body and soul in a designated area, and what do you smell? Sweat. Working out in a group setting or even by yourself leaves an odor on equipment, mats and even the rubber walls. The undesirable odor, the used equipment and the unhygienic conditions could leave you with a skin infection or worse.
Golden Lion cleaning services take care of proper sanitization of the entire facility to ensure no client or employee is ever in the vicinity of an infection. Proper sanitation, health requirements, and an odor-free environment are what we strive for! Golden Lion also assures facility members that it will take care of damp build-ups and high-top surfaces where bacteria are most likely to spread. Golden Lion is able to provide a consistent cleaning service, ensuring build-up does not occur.
Our Services Include:
Upholstery and Floor Maintenance
Sanitization of surfaces, fitness equipment, counters, walls, and door handles
Hygienic cleaning and disinfection of washroom, change rooms, showers, toilets, benches, and lockers
Streak-free mirror and window cleaning
Re-stocking of restroom supplies
Dusting furniture, ceiling fans, and light fixtures
And much more!
We all like to keep our body fit and healthy. In the everyday busy working life, one should work out or exercise in the weekdays in order to keep the body fit and healthy. So, exercising daily especially in the morning is something that everyone should do. You can do yoga or you can go to the gym, train your body or you can do hard exercises to build your body muscles and also to keep your body with the inner soul fit and healthy. So gym is a very important place, a place where you train your body, mind, and soul to stay fit and active and to give the best output in your busy daily life. Obviously, the gym is a place that should always be kept clean and tidy. And we are the perfect solution when it comes to cleaning your fitness studio super clean and healthy.
We are the best fitness studio cleaning services
No matter how big is your fitness studio, we keep it absolutely clean and tidy. We provide our services with utmost precision so that you never find any dirty corner in your fitness studio. Imagine that you're working out so that your body is perfectly fit from the outside and also inside, but that feeling is gone when you smell the sweat. Working out with a lot of people or even by yourself leaves a bad odor on the place, mats or even on the rubber walls. The bad smell of the sweat, with the user equipment and the severe unhygienic conditions, can make bad things worse by putting up a skin infection. We are the best gym cleaner who provides your gym with the best cleaning that leaves no odor and makes a great impression when your customer visits your gym.
We take care of everything
Our services include a huge range of areas in your fitness studio. We provide cleaning of upholstery and floor maintenance, sanitization of the surfaces, the fitness equipment's, counters, walls along with the door handles, hygienic cleaning, disinfection of the washroom, change rooms, showers, toilets, benches and the lockers, re-stocking of the restroom supplies, dusting the furniture's, ceiling fans, light fixtures etc. We use the best products when it comes to cleaning your gym.
Our services are of unmatched price
We also charge our service very competitively. We make sure that the perfect cleaning we provide you is in the perfect price. All our services are charged as per the market rate and at an unparalleled price. So, if you're planning on cleaning your gym, then come to us because we are the perfect fitness studio cleaner you can ever find.
A healthy mind is only possible with a healthy space. Call us today to find out about how we can make your facility sparkle! +1 416-568-5055
We cover the following areas:
Toronto, Vaughan, Mississauga, Brampton, Markham, and Thorn Hill, Oakville, Woodbridge, Scarborough, North York, East York, Etobicoke, Maple, Richmond Hill, Burlington, Ajax, and Pickering.