Pre & Post Renovation Cleaning Services Toronto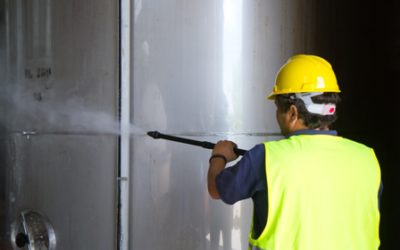 Get the most detailed cleaning for your house!
Backed by extensive experience in residential and commercial cleaning, we at GLCS provide exemplary services for cleaning the dust, grim, and debris after full or partial house renovations. Whether you're moving to a new house or just done with the renovation of your existing home, we make sure you live in a healthy and clutter-free environment.
We carry out a thorough top to bottom cleaning employing our deep detailed cleaning process; we have been doing this for many years so we know how to get rid of dust and clutter.
We always keep our eyes on small details such as trims, horizontal ledges, baseboards, light fixtures, top of door frames, and every possible corner of your home to ensure total cleaning. In addition, all our cleaning services are done under stringent timelines to make your plans undeterred. We would be more than happy to assess your cleaning needs, call us today or drop us a free no obligation service request.
Cleaning at its best
All our cleaning professionals are backed by years of expertise and employ best-in-class cleaning processes to ensure the appearance of your home will be of superior quality. We always go beyond our client's expectations by delivering outstanding cleaning services at a reasonable price.
Our Post Renovation Cleaning Services in Toronto include:
Sweeping + Vacuum + Floor Mopping
Furniture Cleaning + Fixtures cleaning + Fittings cleaning
Toilets cleaning + Kitchen cleaning
Fans & Lightings cleaning
Built-in appliances cleaning
Trash cleaning
Glass panels cleaning + Doors and Windows cleaning
Other ad-hoc/periodic chores as requested
Our home is the perfect place to live. After a hard day's work, everyone would like to go home, have some rest, enjoy quality time with the family members etc. That is why we try our best to make our home perfectly organized and cleaned no matter how small or big that is. We make decorations, renovations to our home to make it look best not just from the outside but also from the inside too. But after making the interior decorations or renovations, we are left with lots of garbage, all from the materials used to the materials found after the renovation. That is where we come to your rescue, as we provide you the perfect post-renovation cleaning services you can ever want.
We provide you the perfect post-renovation cleaning services
With the extensive knowledge of residential and commercial cleaning, we give you the best services in cleaning the dust, grime, and garbage after the partial or full renovation of your house. If you're shifting to a new house or you're done completing the renovation of your old house, we give our best effort to make your house absolutely clean and clutter-free. Our experienced professionals leave no garbage or leave no place untidy and strive best to make your home super clean and a healthy place to live.
We provide you extensive services
We do complete cleaning from top to the bottom of your house to make it super clean. we provide deep cleaning so that there is not a tiny bit of dust found after the renovation of your house. As we have been doing our job for many years, we know exactly how to get rid of the dust. We keep keen eyes on very small details and designs such as trims, horizontal ledges, light fixtures, door frames and possibly every corner of your home to ensure the best cleaning is done. In addition to this, all our services are done under tough timelines as per our customer's demand. So, we provide you very extensive services so that you don't find any dust or debris after your home renovation.
Our services are best in class and at best price
Our cleaning staffs are helped by year's expertise and they apply best in class service. They ensure that all the cleaning is done perfectly, well within the time so that your home appears with of great quality not just from the outside but also from the inside too. All our services also come in the best in class price that you won't find on the market. We always try to go beyond our customer expectations by delivering them the best cleaning services at the best possible price.
Since you need a clean work done, why don't you give us a call to get a free service quote?
We cover the following areas:
Toronto, Vaughan, Mississauga, Brampton, Markham, and Thorn Hill, Oakville, Woodbridge, Scarborough, North York, East York, Etobicoke, Maple, Richmond Hill, Burlington, Ajax, and Pickering.