Construction Cleaning Services Toronto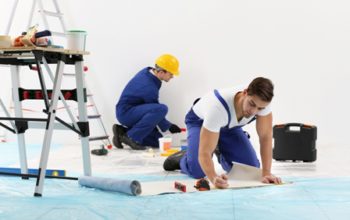 Making your home the most perfect place to live in
Are you done with the construction and want to shift to your newly-built home? Count on our construction cleaning services in Toronto and see what magic we do to your home that you'll fall in love with. As construction is an integral and most fundamental process of any building, it also leaves excessive clutter, dust and stains at various place of your home. This is
where our professional yet highly effective construction cleaning in Toronto plays a vital role in helping you get rid of all these in no time.
Whether it is residential or commercial construction, both of them have their own cleanup needs. At CMP, we consider cleaning more than just a function and perform it to meet various legal requirements and our client's expectations. We strive to make everything clear before commencing the cleaning work so that you get complete peace of mind post our work.
We have a proven track record in delivering superior quality cleaning services that ensure that your project will be completed in accordance with your schedule and safety requirements. Considering the magnitude of the work and space, we try to bring down the cleaning cost and time as less as possible to give you an edge. In addition, we are fully insured and bonded.
Our construction cleaning services in Toronto include:
Washing all surfaces
High dust removal from ceiling pipes, duct work, vents, light fixtures, etc.
Stain removal, scrubbing, dusting, and vacuuming of all surfaces.
Cleaning of the insides of desks and file cabinets.
Full sanitizing of kitchens and bathrooms to make them ready for your use.
Scrub floors and tiles, polish stainless steel, wipe walls and more.
Floor cleaning, waxing, and buffing
Cleaning windowsills and window frames
Window and glass cleaning including scraping and etching removal
To inquire further about our services, rates, and promotions, contact us today at (416) 568-5055.
Your satisfaction is our priority.
We cover the following areas:
Toronto, Vaughan, Mississauga, Brampton, Markham, and Thorn Hill, Oakville, Woodbridge, Scarborough, North York, East York, Etobicoke, Maple, Richmond Hill, Burlington, Ajax, and Pickering.